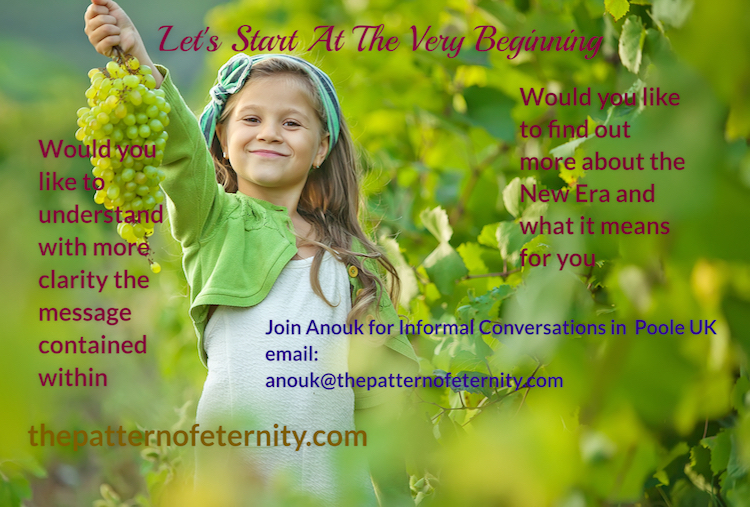 A Very Good Place To Start
08 April 2017
Do you see the world as a frightening place or perhaps you're not sure where you fit within it.
Do you feel a sense of connection or do you feel confusion and struggle in day to day life. It doesn't matter who you are or what your circumstances, confusion is the common thread in our world.
Why?
Simply …. The message humanity has been believing and living for such an incredibly long time …….. is not the truth of the situation. If the message had never been misconstrued our world would be at peace and we would live in harmony.
When you live in alignment with the simplicity of the TRUE message you can choose how you wish your onward momentum to be in the New Era.
What Will Your Choice Be ?
Join me in Poole UK for this Informal Conversation.
Let's Start At The Very Beginning