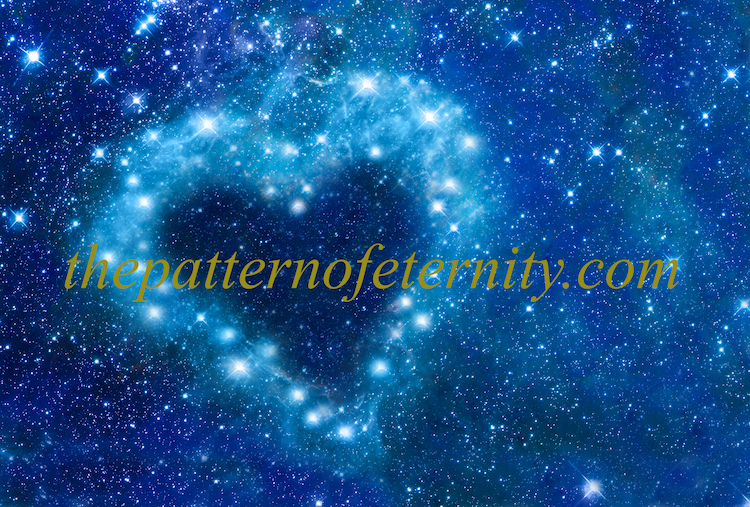 An Energetic Perspective
14 November 2020
It's time to explore the serious situation humanity currently finds itself in ……
the global pandemic …. and to consider …
IF THIS HAS A SPIRITUAL PERSPECTIVE WHAT MIGHT THAT BE 
Clearly it has a Spiritual perspective … this is a Global situation and we are all part of the Universal collective.
This Conversation simply explores possibilities that you may wish to take away for further dialogue whether that be with your Self … or shared dialogue with others …
I am also happy to continue the conversation with you …. I welcome discussion just send an email I am happy to reply.
So let's explore from a SPIRITUAL PERSPECTIVE ……
Firstly a little reminder …..
YOUR ENERGETIC CONNECTION IS YOUR SPIRITUAL CONNECTION …..
it is important to remember everything is energy … your energetic body is your connection to …..
DIVINE WISDOM
However everything vibrates at a different frequency.
When we talk Spiritually we view things from an ENERGETIC perspective …. we view the Bigger Picture …. which we are all part of.
If you allow yourself to to view things from this higher perspective you will see and feel your …
ENERGETIC CONNECTION  … because ….
THE HIGHER ENERGETIC PERSPECTIVE IS HEART BASED ….
and when we view from the ENERGETIC HEART SPACE not only does everything look quite different it also feels very different.
THIS PERSPECTIVE OFFERS CLARITY AND TRUTH
what's more when the HEART takes the lead mental and emotional bodies become still.
THERE'S YOUR CONNECTION RIGHT THERE !
So if you set your intent whilst looking at the following possibilities to view from your …
ENERGETIC HEART SPACE ….
then you will truly see the HIGHER SPIRITUAL PERSPECTIVE
and view the BIGGER PICTURE with clarity …. in turn contribute to lifting ….
THE PLANETARY FREQUENCY AT THIS DIFFICULT TIME. 
THE SPIRITUAL PERSPECTIVE …. let's explore :
It is highly likely you are seeing how the pandemic has revealed a world more ugly than it seemed before …. you are probably already aware of how delicate the planetary balance towards peace and harmony had become ……
and how the pandemic has shown even more of the sad state of our world …. it has highlighted the desperate situation humanity has created at a planetary level.
So whilst we are continually given wonderful opportunities to ….
LIVE OUR FREQUENCY 
unfortunately ….
THE PLANETARY FREQUENCY IS BECOMING LOWER AND LOWER
But why ?….
Consider the following points ….
When we have a Mass Consciousness that chooses to be anchored strongly in the lower self …. the 'me' self ….  rather than ….
THE HIGHER SELF
THE AUTHENTIC SELF …..
whilst ever people choose to deny ….
THEIR SPIRITUAL ENERGETIC SELF
CONNECTED TO THE LOVE OF A UNIVERSE
UNCONDITIONAL IN NATURE ….
then it becomes clear why the planetary frequency is becoming lower … people without thought heedlessly destroy their environment not recognising the price to be paid ….
unless people in our world …
RECOGNISE A DIFFERENT WAY OF BEIING
THAT IS TOTALLY APPRECIATED BY EVERYONE
then the higher frequency which we could be living in is not possible.
Our planet has arrived at a certain point … a verge of a disaster … humanity has created this ….
The pandemic has created an opportunity to stop people in their tracks … to force withdrawal from the distractions that hold people back from evolving in frequency … because now they could no longer participate in their distractions ….
and to ask themselves ….
' is this who I want to be … how I want to be … '
if it is .. so be it .. if it is not ….
it's time to change it.
The Wisdom of the Universe has used this opportunity to reset the Blue Print ….
The question is …. will humanity embrace the opportunity for ….
A DIFFERENT WAY OF BEING ?
Has the pandemic brought awareness to humanity ?
Humanity had lost it's way …. fallen into personal pleasure and forgotten the reason for BEING ….
COMMUNITY is lost.
So the energy gradually slowed …. now we are being reminded that without COMMUNITY it's going to be very difficult to thrive.
How quickly people choose to embrace this lesson determines how much struggle occurs before there is a recognition and an acceptance that ….
A NEW WAY OF BEING IS POSSIBLE
Change is always slow because people in our world do not like discomfort … they feel entitled to do as they wish … and to put their own personal need above others.
If people are willing to put their personal needs to one side to make a strong effort not only would we be able to go beyond the virus we would actually also BUILD COMMUNITY …. because ….
COMMUNITY IN OUR WORLD IS SHATTERED
People do not care for each other they care for themselves … the lower self … the 'me' self …
in turn trapping our world in the lower frequency where the lower self vibrates.
If you have followed previous Conversations you will know that the same message is common to all and that it is the responsibility of every individual to understand PERSONAL ENERGY and that by accepting ….
YOU ARE FAR MORE THAN YOU THINK YOU ARE  
and that you have a purpose to understand your greater connection in order to  ….
RAISE YOUR FREQUENCY
in turn assisting ….
THE FREQUENCY OF THE PLANET TO BE WHERE IT WAS INTENDED TO BE
THIS IS EVOLUTION ….
life was never intended to be about struggle ….
The message is cear and simple …. 
hummanity needs to accept and wake up to another way of BEING.
WE ALL CAME TO MASTER CERTAIN ASPECTS OF WHO WE BE 
Unfortunately that message has been erased through time leaving humanity confused and floundering …..
Instead of ….
PEACE 
HARMONY
EVOLUTION
WE EXPERIENCE THE OPPOSITE
Consider the opportunity 2020 has provided to humanity …..
WILL THE PANDEMIC SUCCEED IN BRINGING AWARENESS ?
EVERYTHING IS ENERGY ….. IT IS THE KEY !
The next Conversation will look at MASTERY …… remember ….
IT IS YOUR PURPOSE 
TO LIVE YOUR FREQUENCY !
Posting Love   -   Anouk.
NB.
Do you have questions arisng from the website  thepatternofeternity.com
and would like clarity through a Zoom meeting …
Or simply email your request or queries ….
anouk@thepatternofeternity.com
ANOUK MILAN  -  FACILITATOR OF UNIVERSAL TEACHINGS & HEALING